" Choice is a function of awareness."
~ Michael Bernard Beckwith
With an awareness of yourself as an energetic being, and the knowledge that you can shift your energies on the spot with simple techniques, the more choice you have in the face of stress, illness, or challenge. Everything is energy and you are no exception – take a class, learn about your energy body, and become empowered to take your health into your own hands.
__________________________________________________________________________________________________________________________
Coming up in March, in Portland, Oregon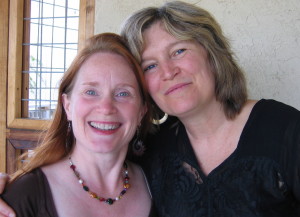 Cultivate Your Artistry: Marrying Technique with Instinct for the Healing Arts Practitioner
A year-long program designed to integrate the skills, confidence, and intuition essential for mastery.
The perfect "next step" for serious energy medicine practitioners
Ground your practice in the art and law of Nature

Move from your Sacred Self

Unite intellectual knowledge with kinesthetic experience

Expand your perception of energy

Develop your intuitive capacity

Transform, inspire and provoke holiness/wholeness in yourself and your clients

Weave Mystery, Reverence, and Beauty into your vocation
If I had the time and money I would take any class that Janie and/ or Debra taught because of their in-depth knowledge and skills. And taking a class with  both is even better because their teaching styles complement each other and they are fun!  ~ Patty Dawson, EEM Practitioner
The threads that weave it together: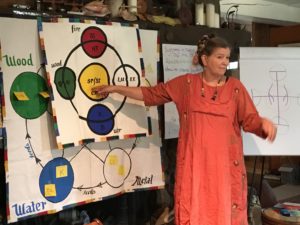 Meditation – Building Your Inner Sanctuary (to return to again and again for guidance and sustenance)
Yin and Yang – Working With the Divine Pulse of the Universe (in every session)
Five Elements – Embracing the Dance of Fluctuation (with Earth in the middle)
Appreciating Triple Warmer – Understanding the Science and Personality of Our Fight-Flight-Freeze Instinct (blessing and befriending it)
Table Time – Bringing It All Through You (feeling energy and enhancing your quality of touch)
Classes will be held Friday – Sunday (15 hours per module)
Module 1: March 23-25                                                       
Module 2: June 29-July 1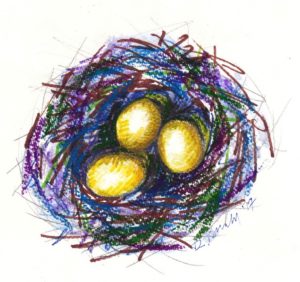 Module 3: September 14-16                                               
Module 4: Nov. 29-Dec 2
Cost:
Early Bird Discount $1400 (paid in full by February 23rd, $350 per class)
$1500 for the full year ($375 paid in per-class increments)
---
What is Energy Medicine, and What Does It Have To Do With Me? 
A free lecture at the Ashland Community Coop Classroom
Monday January 22nd at 6:00 pm
---
Energy Medicine Study Group Level 1 – Beginning February 21st
Learn the theories, systems and techniques of energy medicine for your dynamic well-being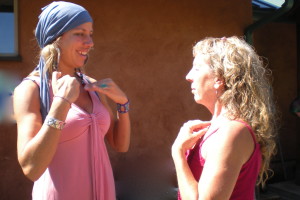 This six-week series of  classes will ground you in a deep understanding of what energy is, how it influences your body, mind and soul, and how you can engage with it in order to be healthier and more vibrant.  These classes will be fun and tailored to the needs of the group, following this outline:
Everything is Energy and You are no Exception – What is this energy stuff exactly, and why should I care?
Grounding – What it is, and why it's the most fundamental aspect of your energy's organization.
Meridians – Understand the flow of YinYang as it moves through your meridian channels, and how to influence that energy for strengthened immunity.
Aura – Your energetic interface with the environment, and how it is both a filter and a broadcaster of energy.
Chakras – Your spinning vortexes of energy that process your experience and influence your organs and emotions.
Energy Testing – Learn how to let your body speak through the art of energy testing, a skill that allows you to assess the balance of your energies.
Classes will meet from 4-6 pm on six consecutive Wednesdays beginning February 21st. Series costs $110
Energy Medicine Study Group Level 2 – Beginning April 4th
This four-week series of  classes will follow up on what you've learned in the Level 1 series and deepen your understanding and practice of the work. More attention will be given to energy testing and to techniques that you can do to help others. Series costs $75
---
Interweaving Energy Medicine and Massage 
Expand your awareness as a massage therapist
This 14 hour class (14 CEs for LMTs) shows you how to increase the benefits of your massage by engaging the subtle energies underlying the physical experience. Integrate this information with your preferred therapeutic modalities, and your clients will be amazed at how wholly their bodies respond to your work. You'll also learn to keep your own energies grounded and humming, increasing your longevity as a massage therapist and consistently serving our clientele with a vibrant presence. This class is available on DVD.
This class is not currently scheduled in 2018
---
The Vibrant Life System™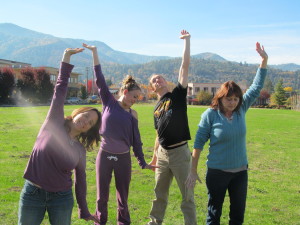 More clarity, more joy, more vitality

The Vibrant Life System™ is a direct, step-by-step process designed to revitalize your life-force so that you can bring the fullness of You to everything you do. If you frequently feel overwhelmed, and that everything you do is tiring and more effortful than it should be, this class is for you.
Through the applied studies of consciousness, energy medicine and nutrition, each step addresses each component, unifying the mental, emotional and physical bodies into one resonant network. The Vibrant Life System™ clears and organizes your core functions, resulting in more clarity, more joy and more vitality.
7 Steps:
1) Dedicate Yourself
2) Get Grounded
3) Clear the Fog
4) Chillax the Fight or Flight
5) Replenish the Yin
6) Strengthen Your Immunity
7) Help Others do the Same
This class is not currently scheduled in 2018
---
Radiant Circuit Illumination™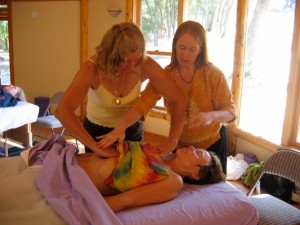 The ultimate blending of energy medicine and deep tissue massage
With the intention centered on the Radiant Circuit system, and the technique akin to myofascial release, Radiant Circuit Illumination™ substantially deepens and makes more permeable, the channels from which the "strange flow" energy springs forth, thus fostering clear communication and support between systems – physiological and energetic. The resulting activation of the luminous, harmonizing, and uplifting qualities of the radiant energies provides a profound sense of inner resonance and a lightness of being, supporting the recipient in being more interactive with life, rather than reactive to life.
Using the deep touch that Janie's massage clients have become attached to, and integrating the use of the radiant circuit channels, gates, source points, as well as Donna Eden's anchor and wander technique, Radiant Circuit Illumination™ is the bridge between linear, therapeutic massage, and intuitive, expansive energy work.
Listen to a radio interview with Janie talking about Radiant Circuit Illumination.
This class is not currently scheduled in 2018