"Energy Medicine is the science and the art
of optimizing your energies
to help your body and mind function at their best."
~Donna Eden, Author, Energy Medicine
Energy is all there is.
Scientifically speaking, all matter is composed of minuscule particles of energy – vibrating,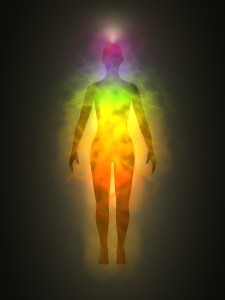 pulsing, weaving into manifestation as solid objects. Our human bodies are composed of a "latticework" of vibrating energy systems which we can affect with touch, intention, movement, and other methods. Physical manifestation of dis-ease is preceded by energetic imbalance in the vibrational frequencies of the subtle energy fields within and surrounding the physical body. Energetic habits that we develop throughout our human experience will either support or weaken our ability to be healthy, strong, happy and vibrant. Our health depends on how integrated and flowing we can keep our subtle energies.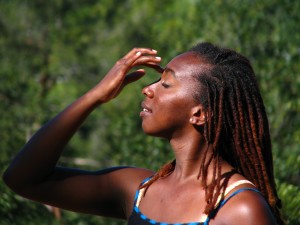 The beauty of Energy Medicine is that every person can be empowered to positively affect their own subtle energies with a basic understanding of the energetic systems at work in the body and the simple exercises that can manage those energies (such as the meridians, the chakras and the aura). Ample information is available to begin at home right now on our Watch page and with our DVDs.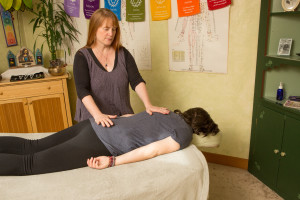 Seeing a practitioner for treatment is another way to utilize energy medicine for your improved health. Sessions can vary in the ratio between treatment and education for your take-home practice. Long-distance coaching for developing skills and building a personal energy routine can be very beneficial for the individual who is intent on improving their health and vitality through self-responsibility. And for an even deeper understanding of what energy is and what the specific systems are that we can engage, taking a class is always fun and enlightening.
An excellent resource for energetic self-care is The Visual Atlas of Energy Medicine, created by Janie, here in Ashland, Oregon. Please visit our Shop page to learn about this and other DVDs designed to educate you in applying energy medicine in your life.
Due to an injury, I used to have "permanent nerve damage" to my legs – I was seriously crippled for 8 years. My medical files still say "permanent nerve damage", yet through the energy medicine techniques I have learned, not only am I walking again, but I am dancing the Tango! I cannot begin to express my gratitude for this remarkable blessing. Thank you for teaching me these energy medicine techniques! ~ Alsionleigh Asher
Janie has studied energy medicine with
Donna Eden
and Sandy Wand since 1999,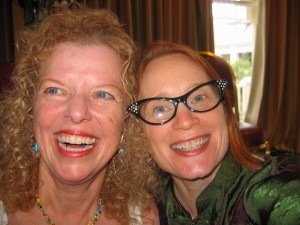 which was a natural evolution in her bodywork. As a beginning massage therapist, Janie intuitively knew that she was always interacting with energy fields, but until she began her formal studies of energy work, she didn't have the construct of specific systems around which to organize her therapeutic choices. With a deep understanding of the nine energy systems as defined in Eden Energy Medicine, Janie's treatments have become deeply transformative on an emotional and spiritual level as well as physical. Her warmth and humor combined with skillful articulation of energy medicine theory and technique, makes her a powerful teacher.