" Choice is a function of awareness."
~ Michael Bernard Beckwith
With an awareness of yourself as an energetic being, and the knowledge that you can shift your energies on the spot with simple techniques, the more choice you have in the face of stress, illness, or challenge.
Everything is energy and you are no exception – take a class, learn about your energy body, and become empowered to take your health into your own hands.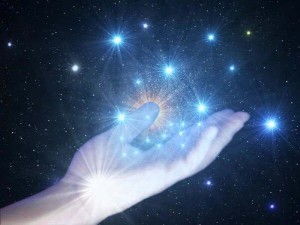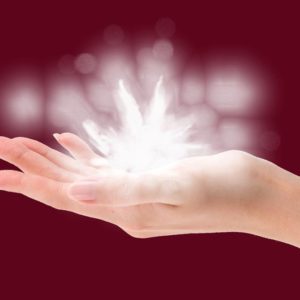 Put Your Healing in Your Own Hands
Experience more clarity, vitality, joy and connection through a Self-Healing Session with Janie. Connect to the Divine Mystery that resides within your flesh, blood, bones and breath, making space for Life to live through you, and your calling to pull you forward.
Janie melds Eden Energy Medicine, breathwork, yogic practices, and her unique approach to myofascial work into a rich and deeply transformative experience for body and soul.
Self-Healing Sessions happen online Thursdays at 10:00 am PST and are recorded for later viewing if you can't join the live session. Cost is offered on a sliding-fee scale of $20-50.
"Before I met Janie I had spent my life in my head, not trusting my intuition. I knew I wanted a deeper connection to myself and the world around me. Studying with Janie gave me everything I was looking for and so much more. I learned to get out of my head and into my heart, and to trust and follow my intuition.  I learned a whole new way of being connected to Mother Earth and to myself. Janie's teaching brought me the enlightenment I was searching for, with a sense of humor and love."
~ Debbie Fradelizio
"Janie is a warm, loving, and generous spirit, which really comes across in her teaching style.  She intuitively knows just what to say, or how to demonstrate a certain technique in just the right way to make the material accessible for each and every student. " ~ Carol Lea Pike
"Janie Chandler is an absolute delight. She is joyful and extremely knowledgeable — a great combination! I have studied with her for more than two years in classroom settings as well as individual sessions. She makes certain we have a clear grasp of what she is teaching before she moves on. Here is a truly gifted teacher."
~ Alisonleigh Asher
"With Janie as my instructor I was able to get present and grounded and really begin to feel energy for the first time. This was such a profound breakthrough for me, I will be eternally grateful for her love and kindness. Janie's wonderful free spirit and pure heart shine like a diamond!"
~ Sandra Raposa
"If I had the time and money I would take any class that Janie and/ or Debra taught because of their in-depth knowledge and skills. And taking a class with  both is even better because their teaching styles complement each other and they are fun!"  ~ Patty Dawson, EEM Practitioner
"I always knew there was  a huge aspect of health and well-being that nobody seemed to be able to frame into a context for me. Since studying energy medicine in massage school with Janie I feel I have a much deeper understanding of the subtle energy body, and the energetic inter-connectedness of all things.   Janie evoked my own inert knowledge in a super-logical, practical and applicable way, and I use it both for myself, and with my massage clients."
~ Stephanie Finnianous, LMT
"I can do nothing for you but work on myself… you can do nothing for me but work on yourself."  Ram Das.

The Visual Atlas of Energy Medicine
A long-time favorite of Eden Energy Medicine students and practitioners, The Visual Atlas of Energy Medicine is a time-tested guide for those who wish to integrate energy medicine practices into their everyday lives. Beautifully filmed in Ashland, Oregon, this friendly and accessible video provides you with a real-time visual model for a variety of energy medicine exercises (most of which is found in Donna Eden's book Energy Medicine), including The Daily Energy Routine and Tracing the Meridians. The exercises are demonstrated by people of all shapes, colors and sizes. This video makes integrating energy medicine into your lifestyle fun and easy! This video is available for online streaming.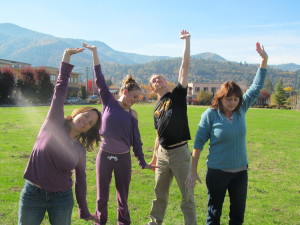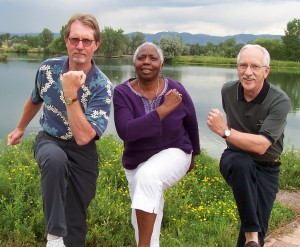 The Vibrant Life System™
more clarity, more joy, more vitality
– an online program
More clarity, more joy, more vitality
The Vibrant Life System™ is a direct, step-by-step process designed to revitalize your life-force so that you can bring the fullness of You to everything you do. If you frequently feel overwhelmed, and that everything you do is tiring and more effortful than it should be, this class is for you.
Through the applied studies of consciousness, energy medicine and nutrition, each step addresses each component, unifying the mental, emotional and physical bodies into one resonant network. The Vibrant Life System™ clears and organizes your core functions, resulting in more clarity, more joy and more vitality.
3 Components
Mental
Emotional
Physical
7 Steps:
1) Dedicate Yourself
2) Get Grounded
3) Clear the Fog
4) Chillax the Fight or Flight
5) Replenish the Yin
6) Strengthen Your Immunity
7) Help Others do the Same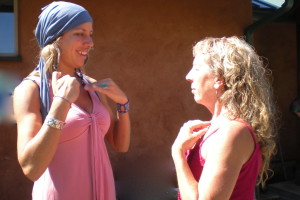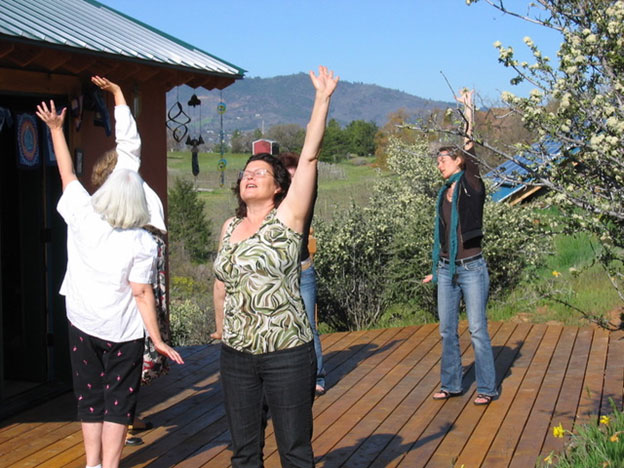 Energy Medicine Study Group – level 1
(taught locally in Ashland, Oregon)
Learn the theories, systems and techniques of energy medicine for your dynamic well-being
This six-week series of classes will ground you in a deep understanding of what energy is, how it influences your body, mind and soul, and how you can engage with it in order to be healthier and more vibrant.  These classes will be fun and tailored to the needs of the group, following this outline:
Everything is Energy and You are no Exception– What is this energy stuff exactly, and why should I care?
Grounding– What it is, and why it's the most fundamental aspect of your energy's organization.
Meridians– Understand the flow of YinYang as it moves through your meridian channels, and how to influence that energy for strengthened immunity.
Aura– Your energetic interface with the environment, and how it is both a filter and a broadcaster of energy.
Chakras– Your spinning vortexes of energy that process your experience and influence your organs and emotions.
Energy Testing– Learn how to let your body speak through the art of energy testing, a skill that allows you to assess the balance of your energies.
Classes will meet from 4-6 pm on six consecutive Wednesdays, cost is $120.
Become a true artist of your craft through continuing education in massage therapy and energy medicine.

Activating Energy via Fascia
 All of the structures in the body are surrounded, protected and supported by connective tissue, and one major component of connective tissue is fascia. Fascia is the ubiquitous matrix that connects, or binds together, the body's organs and systems, organizing the body through an extensive webbing of layers, virtually encapsulating  every structure within the entire body. As such, it is the ultimate communicator of intersystem information. In this class you will learn about this fascinating "organ" and how you can affect it through specifically designed touch in order to facilitate the movement of energy through it's omnipresent web. This class is available for online streaming.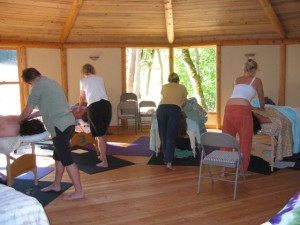 Interweaving Energy Medicine and Massage 
Expand your awareness as a massage therapist
This 14 hour class (14 CEs for LMTs) shows you how to increase the benefits of your massage by engaging the subtle energies underlying the physical experience. Integrate this information with your preferred therapeutic modalities, and your clients will be amazed at how wholly their bodies respond to your work. You'll also learn to keep your own energies grounded and humming, increasing your longevity as a massage therapist and consistently serving our clientele with a vibrant presence. This class is available to stream online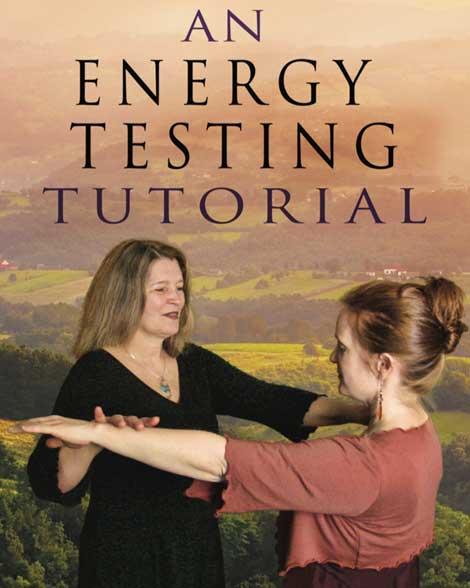 An Energy Testing Tutorial with Debra Burchard
Energy Kinesiology is also referred to as muscle testing, energy testing, muscle checking, and muscle monitoring… It's a powerful way for the body to speak for itself, give its preferences, and describe its best pathway back to health.  An Energy Testing Tutorial with Debra Burchard is an essential tool for mastering the subtle art of energy kinesiology. This easy-to-use tutorial is an excellent resource for both learning and refining your energy testing skills. This class is available for online streaming.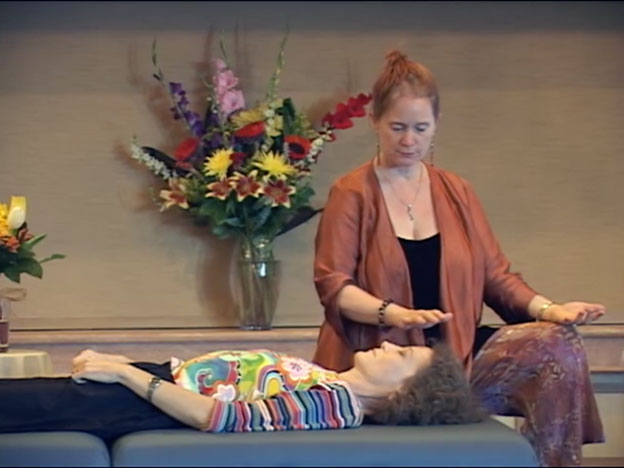 The Yoga of a Master Practitioner
Increase the potency of your touch and extend the longevity of your practice.
Drawing from over 30 years of practitioner experience at the massage table and a decades long study of yoga, Janie shares the consciousness and body disciplines of a master practitioner which affect the power and efficacy of any treatment modality. Using breath, posture, mudra and core strength along with meditation and affirmative prayer, this class takes your practitioner presence and efficacy to a whole new level.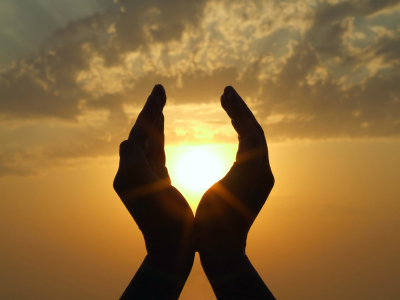 Eden Method (EEM) Study Pod
Deepen your understanding and sharpen your skills as an Eden Method Practitioner.
Join Janie and a small group of your EEM colleagues for an in-depth exploration of some of the theories and practices of EEM that you may still find vague or mystifying. Study pods will have only six practitioners to a group, and will focus on specifics that those individuals would like to strengthen in their practices. Subjects may include Electrics, Differentiating Spleen Organ from Spleen Meridian, Seed Point Protocol, What The Heck is Triple Warmer Really? and many more possibilities. Expect clarity, insight and professional collaboration that will take your practitioner confidence above and beyond your current level.
Each pod will consist of a series of six classes meeting bi-monthly for two hours each time. Dates TBA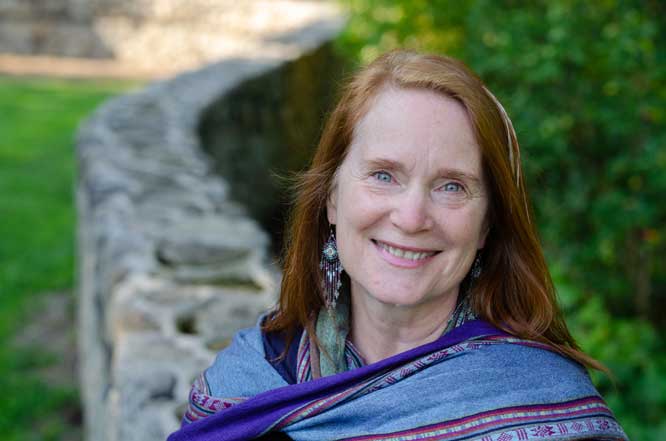 Janie is an Advanced Eden Energy Medicine Practitioner and a founding faculty member of Donna Eden's Energy Medicine Certification Program. She came into the field of energy medicine with a background in therapeutic massage, making her quality of touch refined. Her breadth of personal and professional knowledge of the work, combined with an articulate, fun and authentic teaching style, makes her a powerful teacher and a transformational practitioner.
Join Our Mailing List
Sign up for our list to receive a free article and video on the importance of being grounded. You'll also receive up-to-date information on Self-Healing Sessions, Energy Medicine Study Guilds, new classes, innovations and specials.  Newsletters are periodic and we promise you won't be bombarded with emails!