Energy Medicine Study Guilds
Join an Energy Medicine Study Guild and gain a deep understanding and practical experience of your subtle-energy body. 
Learn to balance and calibrate your subtle energies by engaging with the Unseen Mystery in order to increase your capacity for clarity, joy and vitality. Guilds are a combination of theoretical study and hands-on practice, combining modalities that Janie has studied and applied in her own personal practice for over 30 years.
Guilds meet online for two hours bi-monthly over the course of a three month season (6 sessions total). Cost is $350 per Seasonal Quarter (six, 2-hour sessions).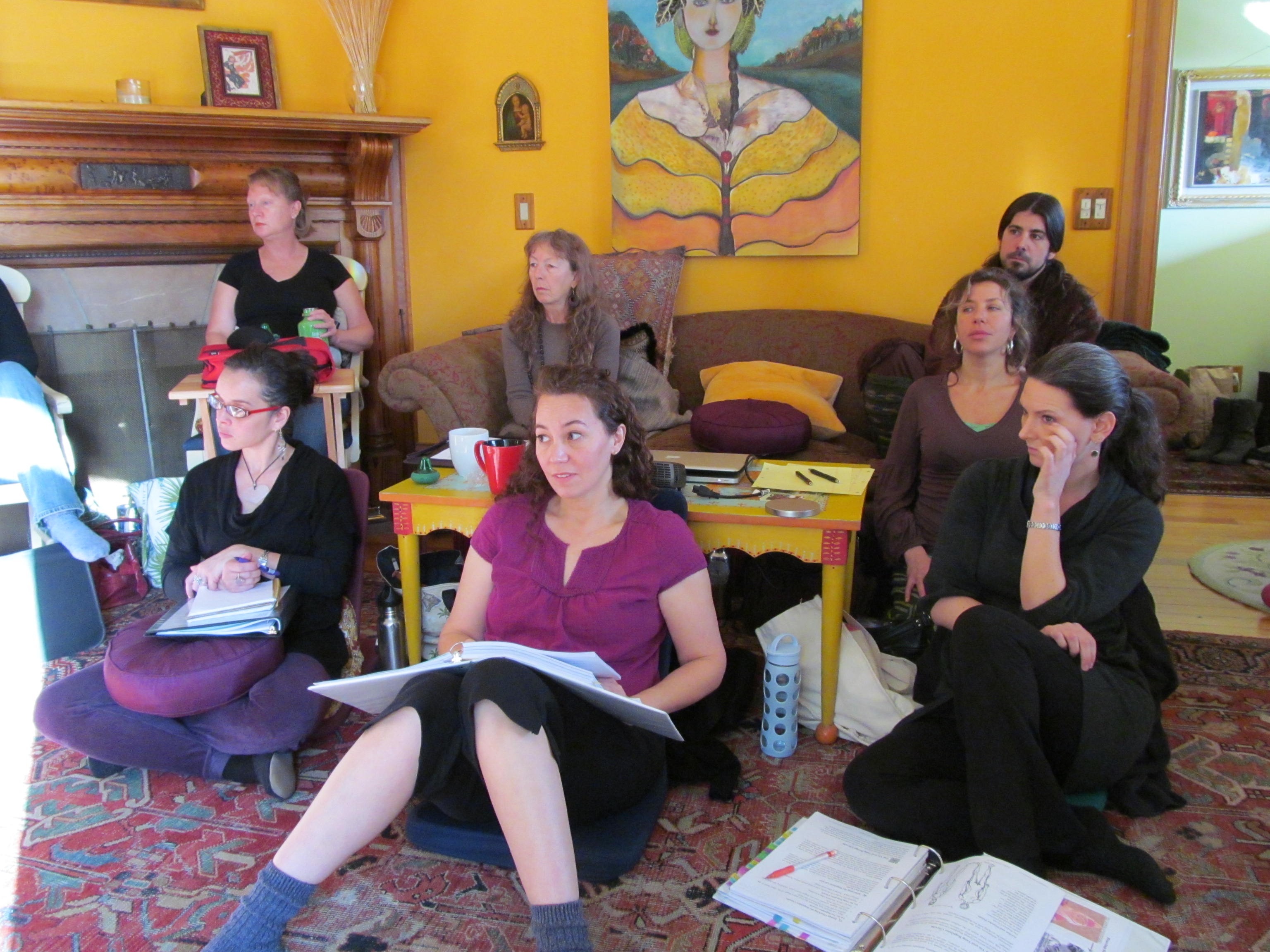 Which Guild is Right for You?
The Novice Guild 
For people who are newly on the path of energy medicine and new to practicing compassionate self-responsibility. You may have heard about meridians, chakras, or the aura, you may have considered meditation or dabbled in yoga, but you've never delved as deep into the exploration – or made the commitment to your own healing – as you're ready to do now.  This guild will provide you with a solid base of knowledge (understanding your energy anatomy) and tools (Eden Energy Medicine, breathing techniques, yoga, and myofascial release) to affect your energy and put your healing in your own hands. 
Novice Guild 2022-23
Dates have not been scheduled yet. Please contact Janie to indicate an interest in the Novice Guild. 
The Professional Guild 
For students of the Eden Method (minimum of 1 year study) who want to keep fresh, stay innovative, and evoke a profound connection to Source in their practice.  
The primary objective of this guild will be to deepen your personal knowledge and wisdom of energy medicine through first-hand experience of working with your own body. We will explore specific techniques and theories – and back them up with practical experience. Janie will bring the addition of yogic presence, spiritual practice, and refined touch to the application of the EEM techniques that you are already using.
The Celtic Calendar and seasonal cycle of the Five Elements will provide the structure and rhythm for the sessions. Authentic and personalized ritual will be used to mark the threshold of each crossquarter and quarter days of the seasons, accentuating the presence of the Elements throughout our lives.
All sessions are LIVE and will be open and responsive to issues that are current with the members of the group. The Guild is an intensive study and offers the opportunity for intimate bonding and support with other like-minded practitioners. Lots of time for Q&A.
Winter Guild 2022-23
Beginning November 7, 2022 Mondays, 10:00am PST
(11/7/22, 11/21/22, 12/5/22, 12/19/22, 1/9/23, 1/23/23)
The Winter Guild will be followed by Spring, Summer and Fall Guilds, allowing participants to carry on throughout the year if they choose.
Contact Janie with questions about either Guild