Janie Recommends Inspiring Books
Here are a few of the many books that have inspired and guided my journey toward physical, spiritual, and emotional wellbeing. I hope that you find them to be as helpful as I have.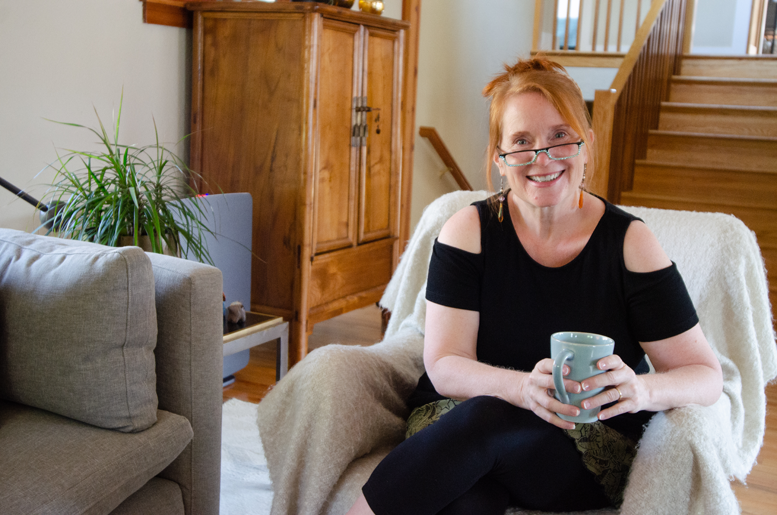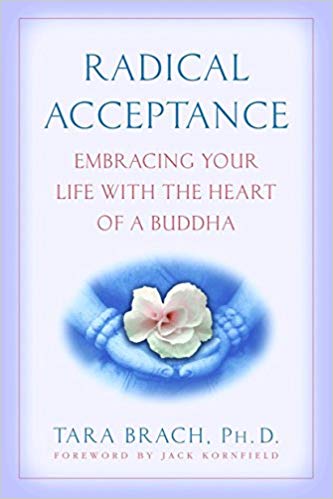 For many of us, feelings of deficiency are right around the corner. It doesn't take much—just hearing of someone else's accomplishments, being criticized, getting into an argument, making a mistake at work—to make us feel that we are not okay. Beginning to understand how our lives have become ensnared in this trance of unworthiness is our first step toward reconnecting with who we really are and what it means to live fully.
—from Radical Acceptance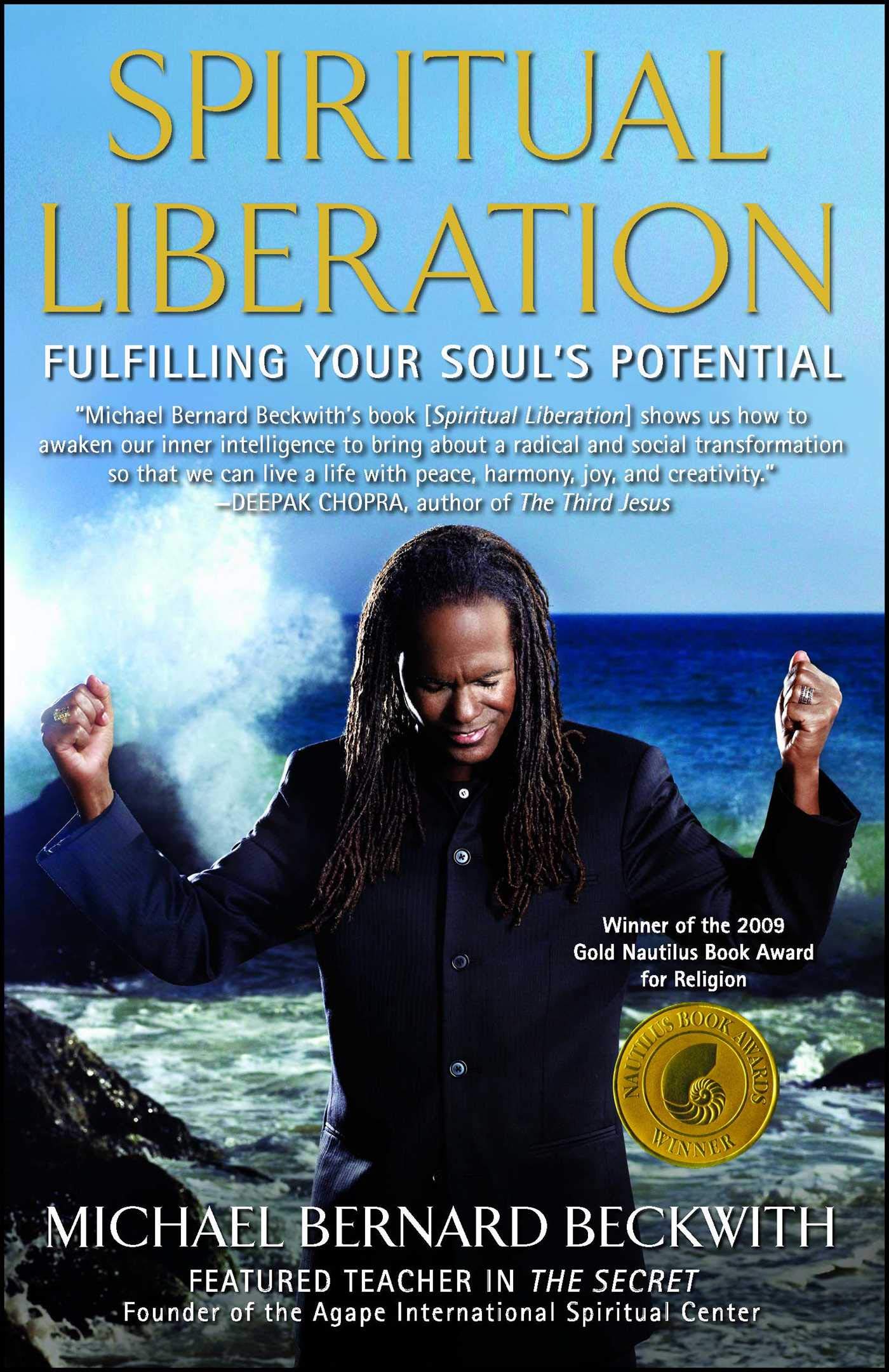 Spiritual Liberation, by Michael Bernard Beckwith
Michael Bernard Beckwith is now sharing his transforming central message and his powerfully accessible means for embodying that message in daily life, a process he calls "aspiring toward spiritual liberation." Michael Beckwith teaches that inner spiritual work, not religiosity or dogma, liberates us. He draws on a wide spectrum of ancient wisdom teachers such as Jesus the Christ and Gautama the Buddha; contemporary spiritual luminaries Thich Nhat Hanh, Sri Aurobindo, and the Dalai Lama; and Western contributors to the New Thought tradition of spirituality such as Emanuel Swedenborg, Walter Russell, and Dr. Howard Thurman to create a profound new belief synthesis.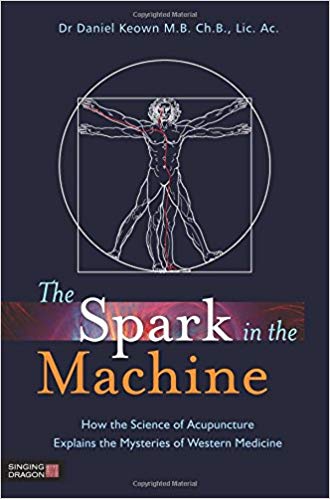 Confronting skeptics and arguing that Western physicians cannot afford to ignore over 5000 years of Chinese medical tradition, Dr. Daniel Keown challenges the popular belief that acupuncture cannot be part of truly scientific medicine. With a radical new approach which ties together Western medicine and the Chinese energetic system, The Spark in the Machine will take you on a journey over billions of years to the outer realms of medical science to explain what the ancient Chinese always knew, but God forgot to tell surgeons.
"Unusually for a doctor, Daniel Keown has a deep knowledge of the theories and practice of acupuncture and Chinese medicine. His obvious love and profound understanding of anatomy and physiology means that he is almost uniquely qualified to explain how acupuncture 'works' according to the paradigm of modern science. This is an important book and essential reading for anyone interested in bridging the gap in understanding between Chinese medicine and conventional medical science." -Peter Mole (Dean of the College of Integrated Chinese Medicine, Reading, UK and author of Acupuncture for Body, Mind and Spirit)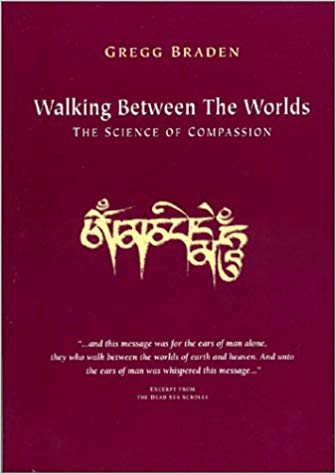 Walking Between the Worlds,
by Gregg Braden
Ancient calendars indicate that we are living the completion of a grand cycle of human experience. Within the last years of this cycle, we have been asked to accommodate greater change in less time than at any other point in recorded human history. Our bodies, immune systems and emotions have been challenged to unprecedented levels. At the same time, science is witnessing phenomenon for which there are no reference points of comparison.
Two thousand year old texts remind us that compassion is an accessible state of awareness determining the quality of our well being. Are we witnessing the birth of a new species of human genetically shifting to accommodate this time of change? Recent data demonstrates that compassionate emotion may be our forgotten switch to turn "ON" powerful codes of genetic options.
Following his best selling book, Awakening to Zero Point: The Collective Initiation, Gregg Braden explores these and other possibilities in his latest work marrying science, relationships and the ancient messages of compassion.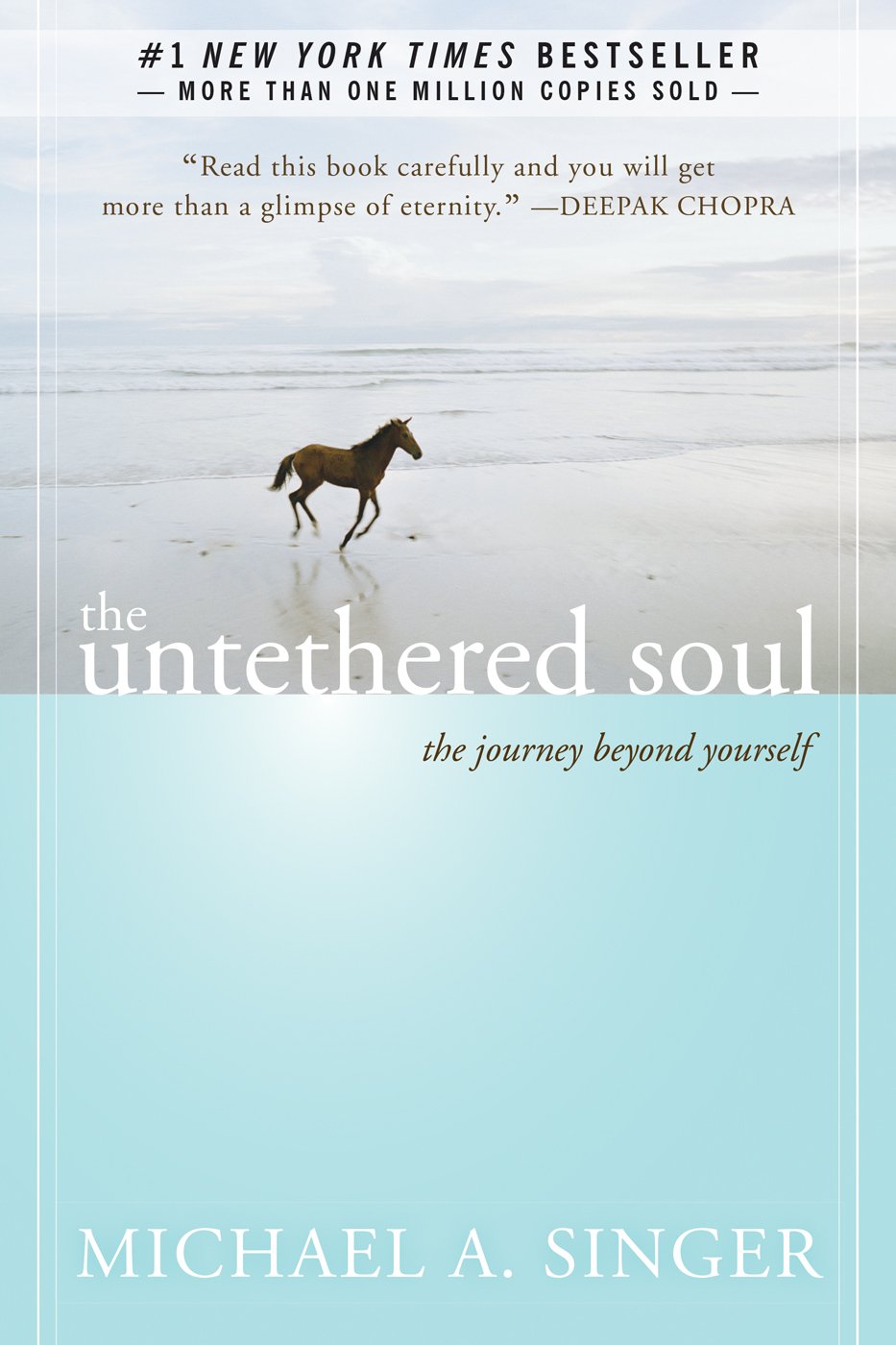 The Untethered Soul, by Michael A. Singer
Whether this is your first exploration of inner space, or you've devoted your life to the inward journey, this book will transform your relationship with yourself and the world around you. You'll discover what you can do to put an end to the habitual thoughts and emotions that limit your consciousness. By tapping into traditions of meditation and mindfulness, author and spiritual teacher Michael A. Singer shows how the development of consciousness can enable us all to dwell in the present moment and let go of painful thoughts and memories that keep us from achieving happiness and self-realization.
Co-published with the Institute of Noetic Sciences (IONS) The Untethered Soul begins by walking you through your relationship with your thoughts and emotions, helping you uncover the source and fluctuations of your inner energy. It then delves into what you can do to free yourself from the habitual thoughts, emotions, and energy patterns that limit your consciousness. Finally, with perfect clarity, this book opens the door to a life lived in the freedom of your innermost being.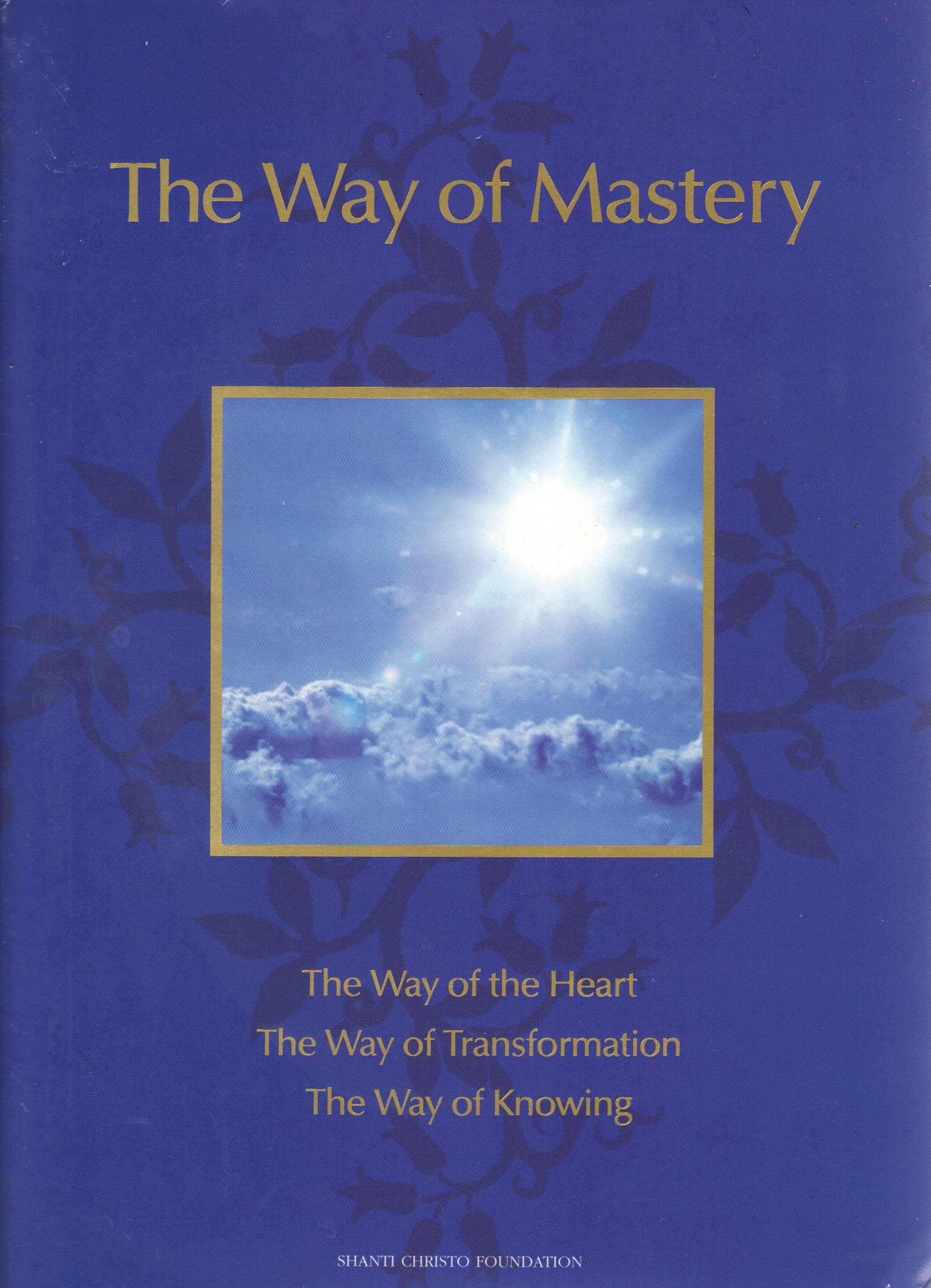 The Way of Mastery, by Shanti Christo Foundation
This book contains the extraordinary and transformational teachings of Jeshua ben Joseph who speaks not as a savior above us, but as our brother and our friend to gently and lovingly guide us to remember the Truth of our being. The 35 lessons in this book are a pathway to forgiveness, self-love and the acceptance of the perfection of each moment, and are designed to return the mind to holiness – wholeness. Jeshua speaks to every aspect of living in the world as Christ. With practicality, humor and loving direction, He points the way to the correction of every belief and perception that would keep us from knowing our perfect union with God. The only question left to be asked is: How much of God can you receive and then extend to the world?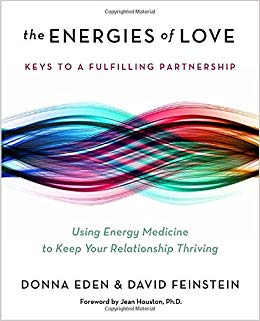 Energies of Love, by Donna Eden & David Feinstein
The bestselling authors of Energy Medicine and Energy Medicine for Women present a complete program for using energy medicine to heal and strengthen romantic relationships.
A relationship begins with the meeting of two unique energies. This union of energies, though invisible, determines the way you communicate, fight, love, and want to be loved. In this groundbreaking book, the bestselling authors of Energy Medicine draw on the real-life experiences of couples who have attended their popular "Energies of Love" workshops, as well as their own experience as husband and wife, to show how an understanding of your energy system and that of your partner can help you build a more harmonious and loving bond.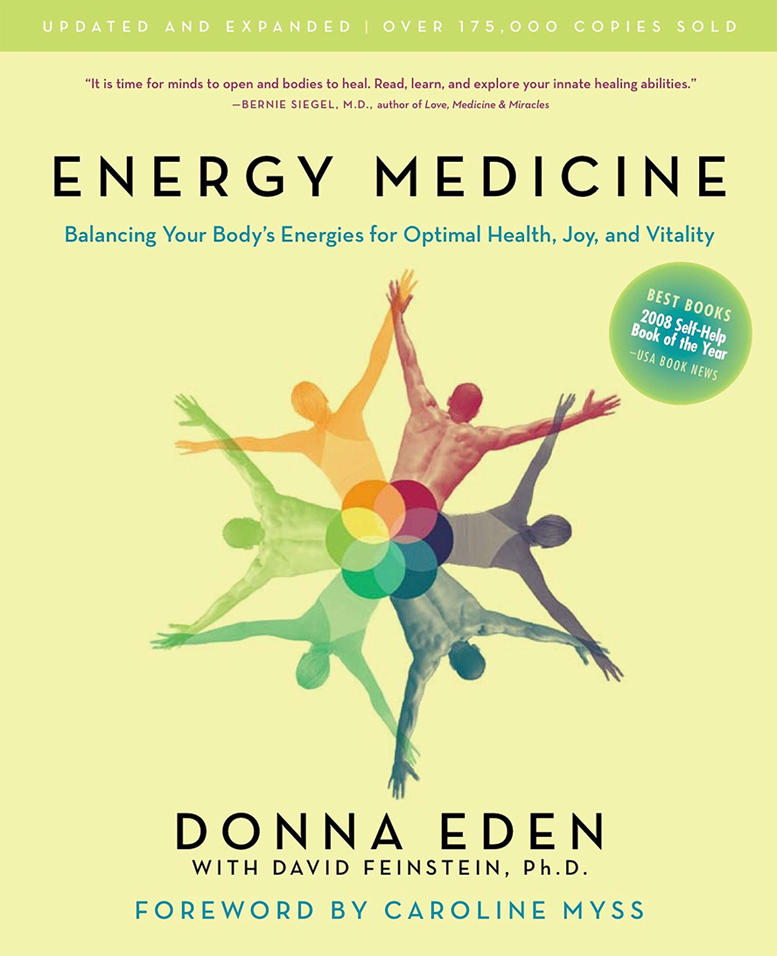 Energy Medicine, by Donna Eden & David Feinstein
Afflicted with myriad health problems, Eden approaches alternative health-care practice from the viewpoint of both practitioner and patient. As a massage therapist, she has more than 20 years of experience practicing and teaching the methods of applied kinesiology. This book is the culmination of her experiences, presenting techniques she developed through studying a variety of methods and working with her clients. Eden's work is based on the premise of an "energy body," made up of chakras, meridians, auras, strange flows and Celtic weaves. Healing involves balancing these energies for optimal physical health and well-being, pain management and vitality. With simple illustrations, Eden presents clear instructions for many do-it-yourself or with-a-partner techniques that involve tapping, tracing, smoothing and massaging, as well as more than 100 quick fixes for relieving common ailments and stresses.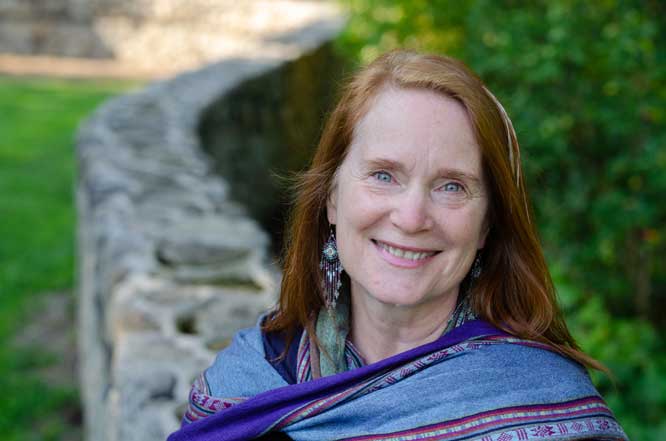 Janie is an Advanced Eden Energy Medicine Practitioner and a founding faculty member of Donna Eden's Energy Medicine Certification Program. She came into the field of energy medicine with a background in therapeutic massage, making her quality of touch refined. Her breadth of personal and professional knowledge of the work, combined with an articulate, fun and authentic teaching style, makes her a powerful teacher and a transformational practitioner.
Join Our Mailing List
Sign up for our list to receive a free article and video on the importance of being grounded. You'll also receive up-to-date information on Self-Healing Sessions, Energy Medicine Study Guilds, new classes, innovations and specials.  Newsletters are periodic and we promise you won't be bombarded with emails!